I turned 33 last week.
While I have no guarantees of making it to 99, I like the idea that this birthday could potentially mark the first third of my journey to living to 99. Who knows? I could live even longer…or I could die tomorrow. Either way, I like the idea of being a third of the way to a destination; the numbers tickle my brain. It also presents a good time to pause between the acts in the play of my life and make some announcements.
Before I do, I want to explain that I have no reason to explain myself. I still feel compelled to. I think it's because this will act as a marker for future things, future announcements. Talking about the things that have happened will make it easier to talk about other things that will happen. "Ooo, cryptic, Chris. Just get on with it already!"
Midwest, but more…west.
The biggest piece of news is that I moved from Cleveland to Chicago last week.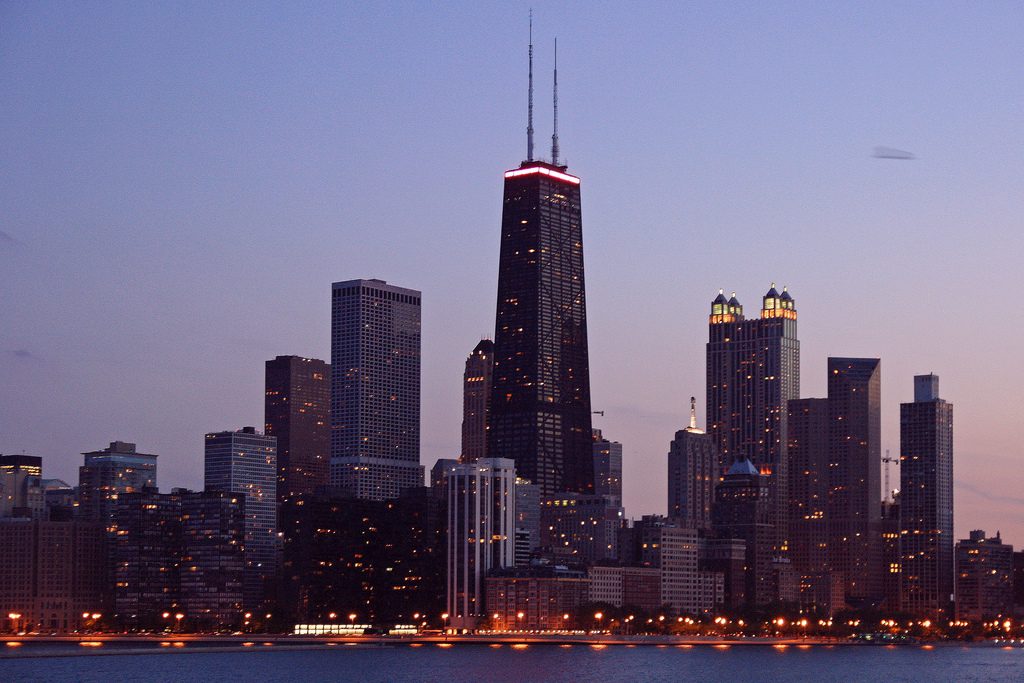 This is a rather big change for me. I spent more than 12 years in Cleveland and I was a big advocate for the area (I also was a "colonist", as I tried to recruit others to move there). I went to school at CWRU, took a 2 year hiatus working in Austin TX and then headed back to Cleveland. That's also about the time I started this blog. Jeez, 8+ years ago.
Cleveland has been in the press a lot lately: the Cavs winning the championship last season (meh), the Republican National Convention (the city didn't burn down! woo!) and generally more economic development coming to the region, both in and out of manufacturing (yay!). I've always liked it in Cleveland. I liked it when I went to school there. I even liked it through the disastrous financial crisis of 2009. Mostly I liked it when I hung out with the people who understood and liked the city. Really the people were one of the few reasons to stick around, since I haven't worked for a company based in Cleveland for two and a half years (unless you count mine). So I'm glad I am still going to get that midwest vibe with Chicago, even if it ends up being a little grittier or different.
Wait, why the move?
Yes, you've figured it out. This is not the only change that happened in my life. My move was motivated by a big change in my personal life, namely splitting up with my now-ex-wife.  That was a year-long process made official a few weeks ago as well. I'm obviously sad it didn't work out, but I couldn't have asked for a more civil and adult ending to a relationship. For that, I'm really grateful. We're still friends and we talk often.
This also led to a whirlwind of other large life events that normally accompany such a split and a move:
Selling a house.
Selling my car and going car-free.
Getting a new apartment in the city (change of lifestyle).
Needless to say, I've been under some strain lately.
But…California!
Yes, any time I mention that I have moved (especially to people in tech), I get the question, "Why didn't you move to California??" While I understand where they are coming from, I get a little upset at the assumption that the only place to work on electronics/tech is California. No one asks Californian tech workers, "Why don't you move to Shenzhen?? That's where all the electronics are actually made!" I don't plan to lay out all the reasons for choosing Chicago, but I will say it was a conscious choice and the right choice for me right now. I still travel out to California regularly but I'm interested in being a promoter for hardware outside the ecosystem of electronics out there.
Curtain Up, Act 2
While I've gone through a range of emotions in the past year, I can't stress how excited I am for the future
Starting over again at 33 for my personal life is a little bit stressful, but I can't be anything but grateful. All of the things that led me to where I am today, all of the people I've met and all of the things I've experienced; all of these things have enriched my life and made me the person I am.
As for Chicago, I'm really really excited to be living here. Travel is easy to the entire continental US (and major flights to Asia or Europe), there is a growing startup community (including a huge new hardware space) and the people seem to be a creative, down-to-earth crowd. I'm interested in meeting new people and bringing people together around hardware and I hope to be doing that in my new home.
If you're stopping through Chicago at any point, let me know! I would love to meet up and show you around.
Thanks to the Vancouver City Archives for the Intermission image and Bert Kaufmann for the picture of Chicago.