Aside from the 555 contest I mentioned in my last post, my February was spent building the workbench I drew in Google Sketchup. It was built partially for The Amp Hour, partially for circuits I plan on building and showing off on here and partially for my new business, Analog Life, LLC.
So for today's show and tell, I'll premier the first video ever with me in it on YouTube:
I also had a couple snapshots of the bench in progress: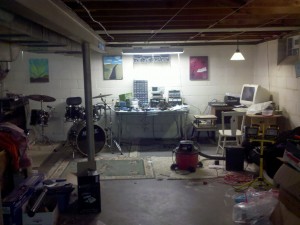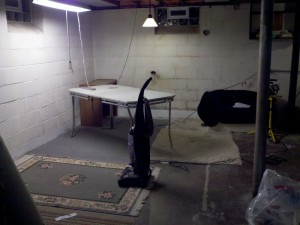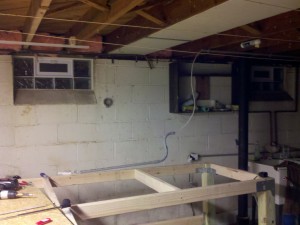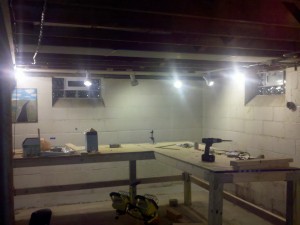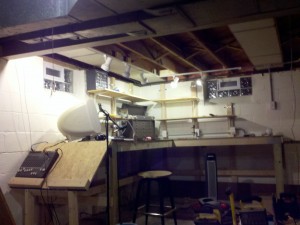 So my bench is done now and I'm off to put it to good use!